Public [FR] / INTER - LESPOTES.SPACE - Gaming & Relaxation 🍻
Server Information
Address
lespotes.space:9987
Hostname
[FR] Public / INTER - LESPOTES.SPACE - Gaming & Relaxation🍻
Status
Checked 2 minutes ago / Online 12 days ago
Players
0 / 420
Location
France
Version
3.13.6
Platform
Linux
Registered by
Anonuser
Registered since
March 19th, 2020 02:21 PM EST
Last update
July 23rd, 2021 01:57 PM EST
Statistics
Uptime
Vote(s)
0
Rank
544
Score
0
Favorited
0
Discussion(s)
0
About This Server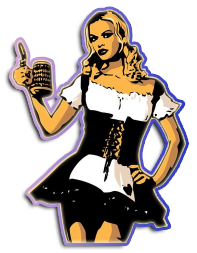 Rejoignez notre communauté grandissante.
Crée ton propre canal ou rejoins les canaux publiques.
Come and join this growing community.
Create your own channel or choose to interact with the community in public channels.
Gaming channels for every tastes.
Les gens sur ce serveur Teamspeak sont des joueurs de différents jeux comme:
League of Legends (LoL)
Counter: Strike: Global Offensive ( sgo)
Call of Duty: Warzone
Player Unknown Battle Ground (PUBG)
Apex Legends
Dofus
New World
RAINBOW SIX SIEGE ( R6S )
Valorant
Fortnite
People on this Teamspeak server are expected to play many differents game, listed above.
A bientôt !
See you there!